As the pioneer and the leader of high-power LED industry, Red100 brings a wide range of new products at the 28th Guangzhou International Lighting Exhibition (GILE) , including new high-power lights. As you could see, the Red100's booth, sustaining our classic brand tone, the typical red with new launches in recognizable sections, waiting for you at 20.1 B36.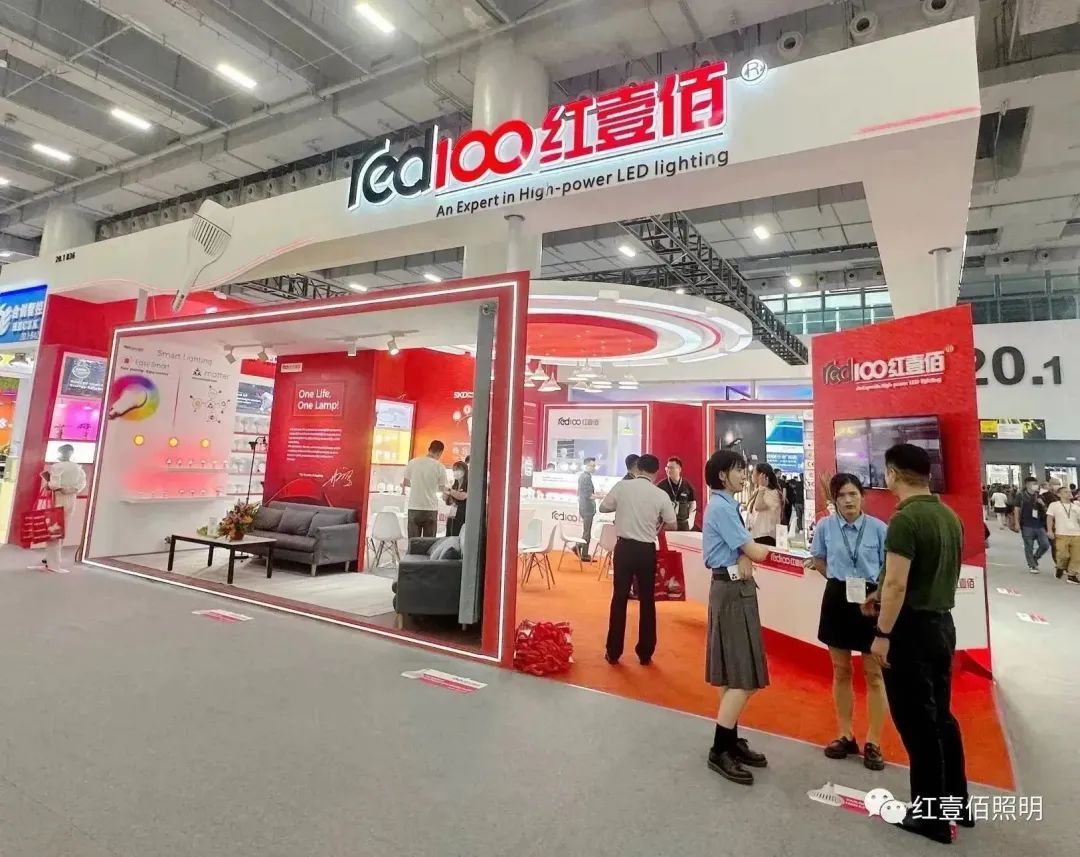 Red100 not only displays the our classic and best sellers solutions including high-power long-neck V1, die-casting aluminum Shop bulb T3S, A bulbs with powerful KungFu chip, we also bring you our new competitive launches as the Class-A energy level bulbs, S2 sidewalk LED with day light sensor, smart solutions with Matter agreement, T9, V7 (Long Neck 2.0 Series), Down-light with KungFu chip and Invariable illumination U2.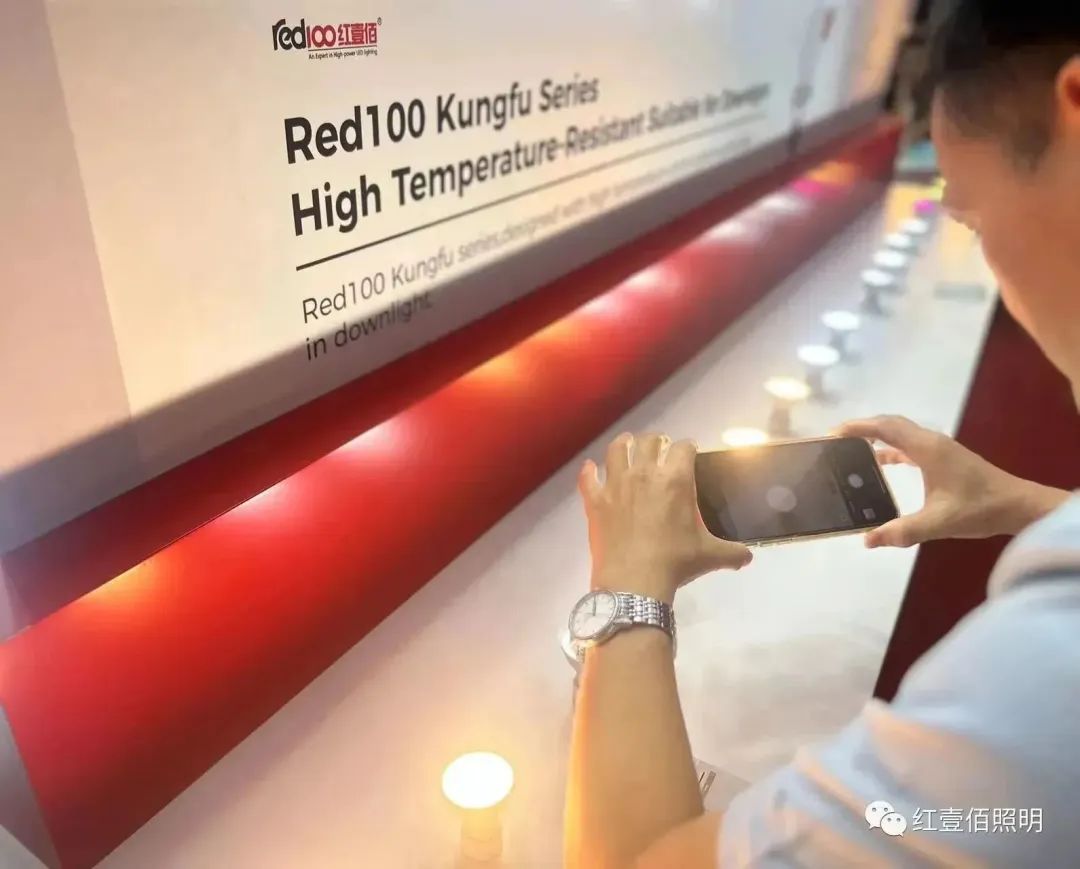 The latest ultra-light high power light applicable for high ceiling scenarios.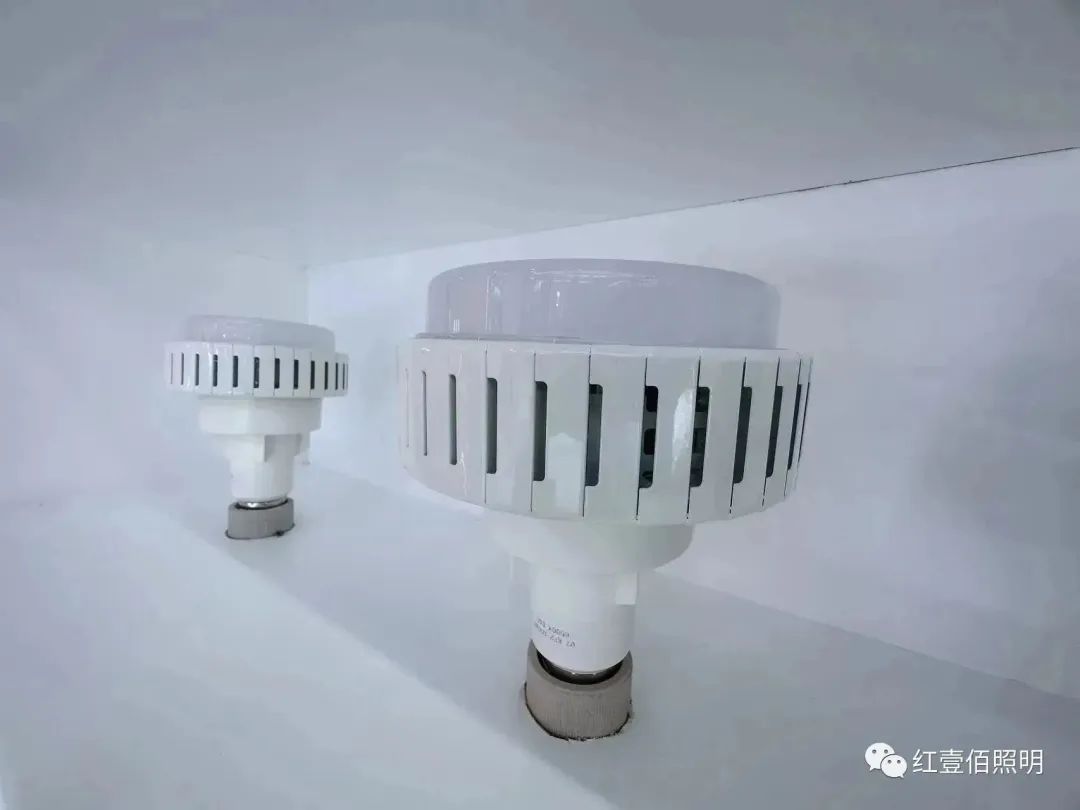 V7 is the upgraded version of our classic long neck series with enhanced heat dissipation capability and longer life span, achieved by the combination of external fin heat dissipation and mid-hole convection design .
U2 intelligent solutions for factory lighting (with motion sensor, group control, camera and Invariable illumination functions).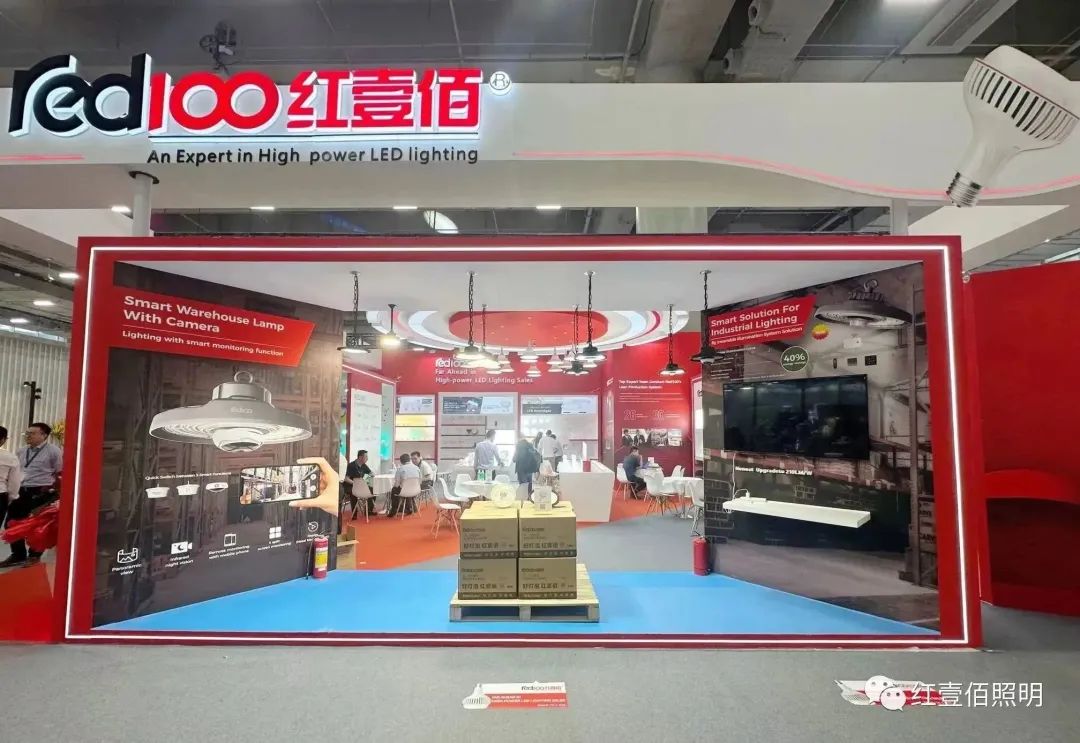 U2 intelligent lighting provides alternatives like automatic switching and brightness adjustment, and security monitoring in factory and warehouse places by plug-able modules, Bluetooth, MESH, WIFI. For example, U2 Invariable illumination could achieve a certain level illumination by adjusting the brightness automatically to save your cost. Moreover, it could optimize the utilization of your working space to improve the resource allocation by collecting the information of the working space utilization. By this, it will help you save the energy by 40% compared with standard function products.